You can allocate new tickets to agents with little effort by using BulkTicketAllocation.
The new functionality can be accessed via the navigation bar
You can see all new tickets and even suggestions to which agent you can allot which ticket in an overseeable depiction. The suggestions try to ensure that the tickets are distributed evenly among the agents, resulting in an even workload.

The allocation can be adjusted in the dialog
BulkTicketAllocation provides two different algorithms which can be configurated by the admin:
Allocation by using the round-robin principle: The new tickets are allocated to the agents successively (regardless of the number of already allocated tickets).
Allocating new tickets having regard to the total number of tickets per agent.
You can also adjust the agents manually if necessary.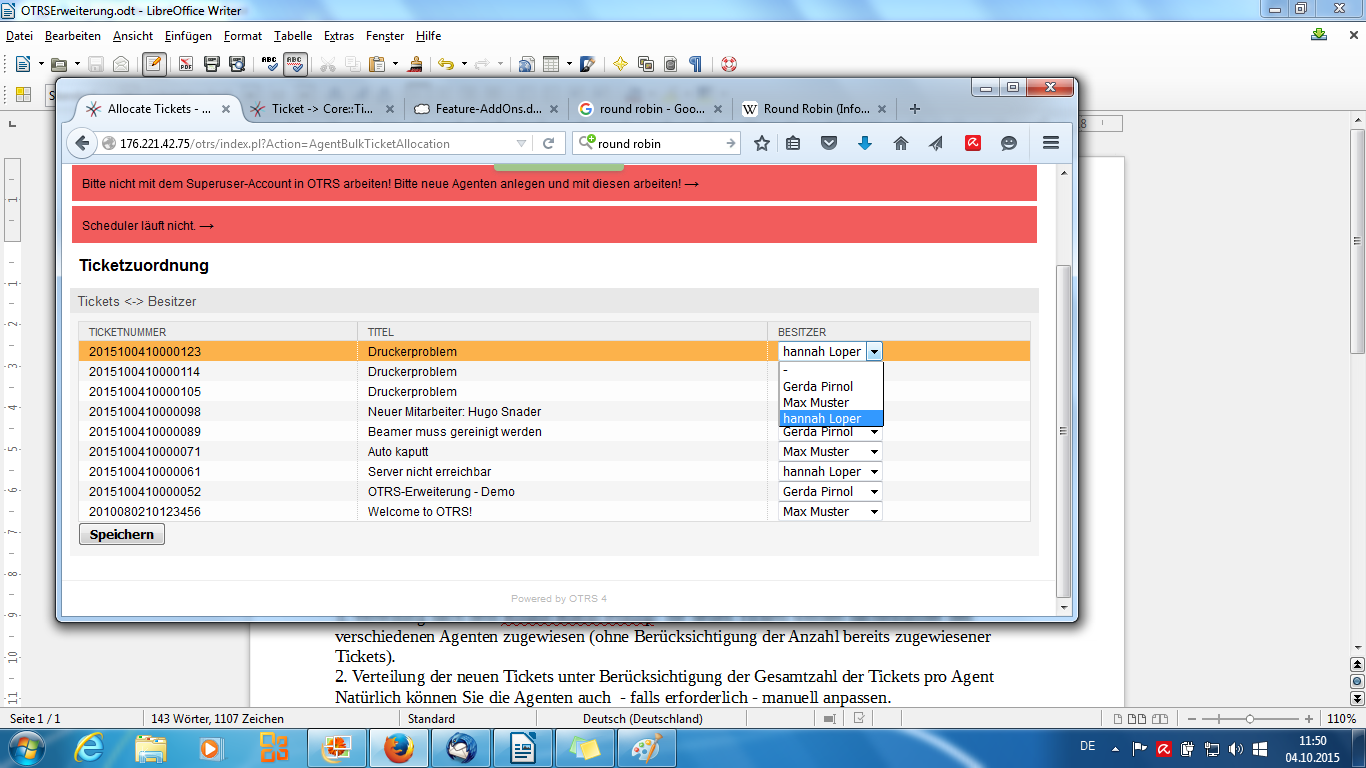 The allocation can be adjusted in the dialog